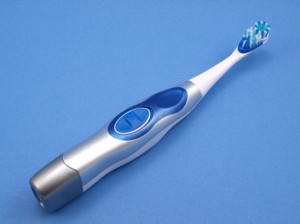 Personal hygiene is an important step in protecting your health, as well as the people around you. This prevents various types of diseases that could be a result of poor hygiene. Furthermore, this makes you more presentable, thus giving you confidence. Brushing your teeth is one of the ways on how to maintain personal hygiene. According to the American Dental Association, it is recommended to brush your teeth at least two times a day for two minutes after a meal. Toothbrush should also be replaced after three months to stay effective. Brushing your teeth can prevent plague from building up, which could lead to tooth decay and tooth loss. Regular brushing of teeth can also prevent the development of bad breath.
Why Electric Toothbrush Is Better Than Manual Toothbrush
Whether you are using a manual or an electric toothbrush, the most important thing is that you are brushing your teeth properly to remove plague and bacteria. However, using an electric toothbrush also has some benefits especially for those who have arthritis or other conditions that make it difficult for them to brush their teeth well. It is easier to brush hard to reach areas, like under the gums, thus preventing gingivitis. According to studies, it also provides deeper cleaning. Furthermore, it has a larger handle than manual toothbrush, making it more convenient to hold.
Important Features of Electric Toothbrush
Electric toothbrushes have varying features. These are some of the things that you need to consider when choosing an electric toothbrush. Determine which of these features is most important to you. After all, every person has different needs and preferences when it comes to toothbrush. Aside from larger handles, electric toothbrushes also come with different head sizes so you can find one that perfectly fits your teeth and mouth. Most of these toothbrushes also come with a timer, which notifies you if you already spent two minutes brushing your teeth. Some would alarm after spending 30 seconds on a specific area so you can move on to the next. While there are electric toothbrushes that run on disposable batteries, most of the toothbrushes nowadays are rechargeable, which are more cost-effective since there is no need to keep changing batteries. Electric brushes come with sanitizer that prevents bacteria from building on the bristles. Most also have pressure sensor, which is important to prevent hurting your gums. This is very helpful especially for those with sensitive teeth and gums.
Types of Electric Toothbrushes
There are different types of electric toothbrushes and they work slightly different from each other.
Rotating – as the term suggests, the bristles of this type of toothbrush rotate or turn. It could be that the set of bristles rotate together in a circle or each of the tufts of bristles rotates separately.
Rotating-oscillating – these toothbrushes have small and round heads, which rotate in one direction then to the other one.
Counter-oscillating – these toothbrushes have tufts of bristles that rotate in different directions.
Pulsing – these are types of rotating and rotating-oscillating electric toothbrushes with heads that move forward and backward.
Side to side vibrating – as the term suggests, these types of toothbrushes move from side to side fast making them vibrate.
Dual head – these electric toothbrushes have one part that moves from side to side and another part that rotates, combining the movement of two types of electric toothbrushes.
Sonic and ultrasonic – these types of toothbrushes vibrate in high frequency and speed, which helps remove plagues better.
Things to Consider When Choosing an Electric Toothbrush
If you decide to use an electric toothbrush, there are various things that you need to consider when purchasing one. This can help you find the best electric toothbrush that fits your budget and needs.
Budget
Electric toothbrushes vary in prices. They can be as low as $8 to as high as $200. The more expensive ones offer more features. Your budget is one of the most important things to consider since you do not want to spend more than you can afford. Those that are from $50 and up usually have great features and quality.
Size
As mentioned, these electric toothbrushes have heads that come in different sizes. Find one that has the perfect size for your teeth. Furthermore, soft to medium bristles are better than hard ones since they are gentler on the gums and enamel.
Accessories
There are electric toothbrushes that come with replacement heads. These are great choices since you do not have to look for replacement heads when it's time to change the head of your toothbrush. You may also get those that do not come with these replacement heads but just make sure that there are available heads with the size you need. You don't want to end up buying a new toothbrush. Toothbrushes with timers are also a great choice.
Battery Life
There are rechargeable batteries and there are also those with batteries that need to be replaced. While toothbrushes with rechargeable batteries are more expensive than those with disposable batteries, you can save more in the long run since you don't have to keep on buying new batteries. If you have the budget, it's recommended that you pick one that is rechargeable.
Performance
Optimal cleaning performance is important in a toothbrush. Determine which of the types of electric toothbrushes is best for you. Also, find one that has sanitizer feature to prevent the build-up of bacteria on the bristles.
Top Electric Toothbrush Brands
Philips – is a Dutch multinational electronics company, which is one of the largest in the world. It is the manufacturer of Sonicare, which is an electric toothbrush that has a replaceable head vibrating hundreds of times per second.
Oral-B – this is one of the most popular brands for oral hygiene products including mouthwash, toothpaste, dental floss and toothbrushes.
Colgate – like Oral-B, this is also a famous brand for oral hygiene products like dental floss, mouthwashes, toothpastes and toothbrushes.
Waterpik – this company develops quality personal and oral care products including toothbrushes, dental floss, shower heads and sinus products.
Rio – is a brand that specializes on health, beauty and fitness products sold in different countries around the world.
Top 5 Models of Electric Toothbrushes
Electric toothbrushes come in different brands and models. Here are some of the best models that you can choose from.
Oral-B 1000 – this is the newest model from Oral-B, which comes with a round head and better grip. It has a light indicator that tells you when to recharge.
Oral B Precision – this model has advanced bristles that clean teeth properly, removing plagues better. Plus, they are not hard on the gums.
Oral B Pulsonic Electric Toothbrush – it has a small head with better grip and gentle vibration. The charger can also be mounted on the wall, preventing clutter.
Oral-B Vitality – this is a rotating-oscillating type of electric toothbrush allowing you to clean even those hard to reach areas.
Sonicare FlexCare – it has smaller head and soft bristles that gently but thoroughly clean teeth making it safe on the gums and enamel.